The ENVIRONMENTALLY SOUND series of free concerts in Philadelphia Green Spaces continues throughout Spring!
Sign up for our e-newsletter!
Be the first to know about the next concerts.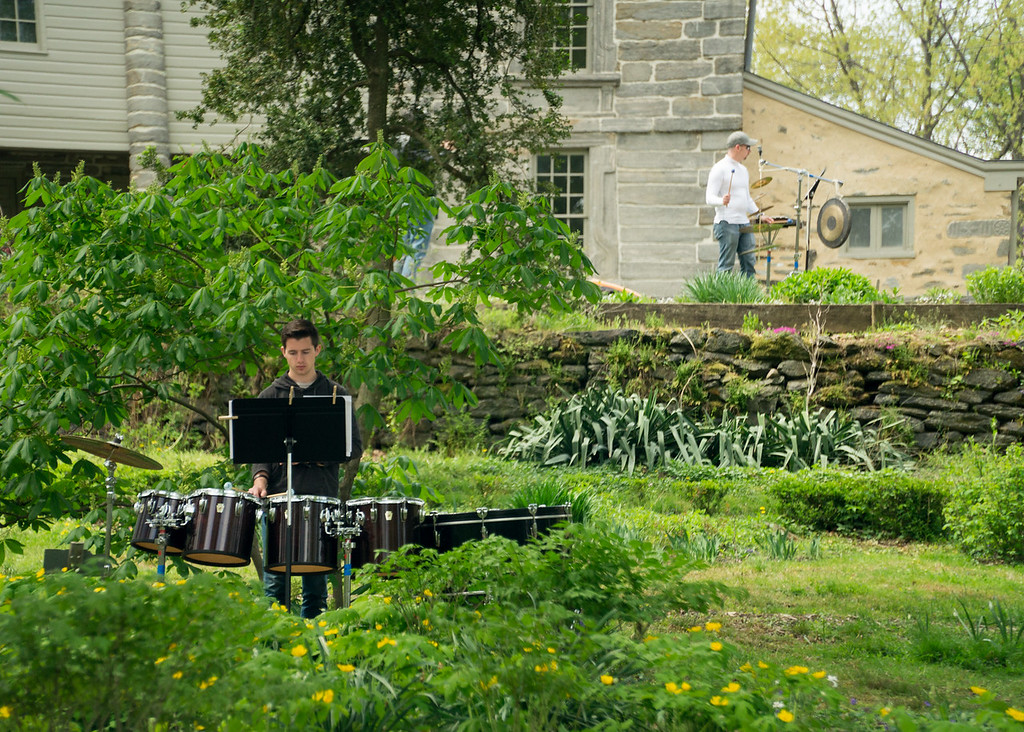 Orchestra 2001 percussionists perform INUKSUIT at Bartram's garden on April 23rd.
Videographer and photographer Sharon Torello documented the musicians in their natural habitat.
---
Watch the video below to see the Philadelphia premiere of INUKSUIT on April 2nd at The Barnes Foundation!

---
Orchestra 2001 thanks its Foundation, Government, and Organizational Donors!